Mosaic Student Communities office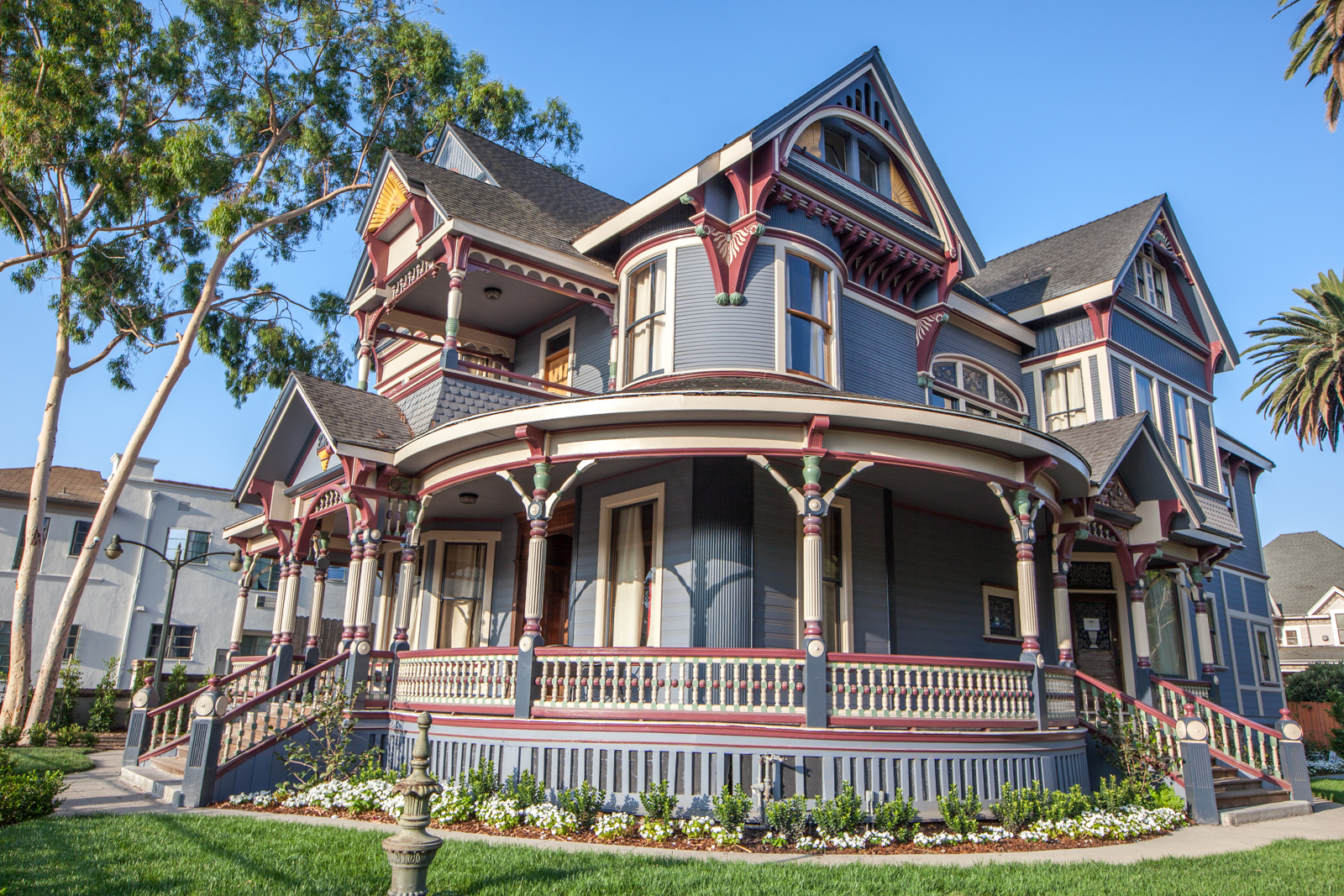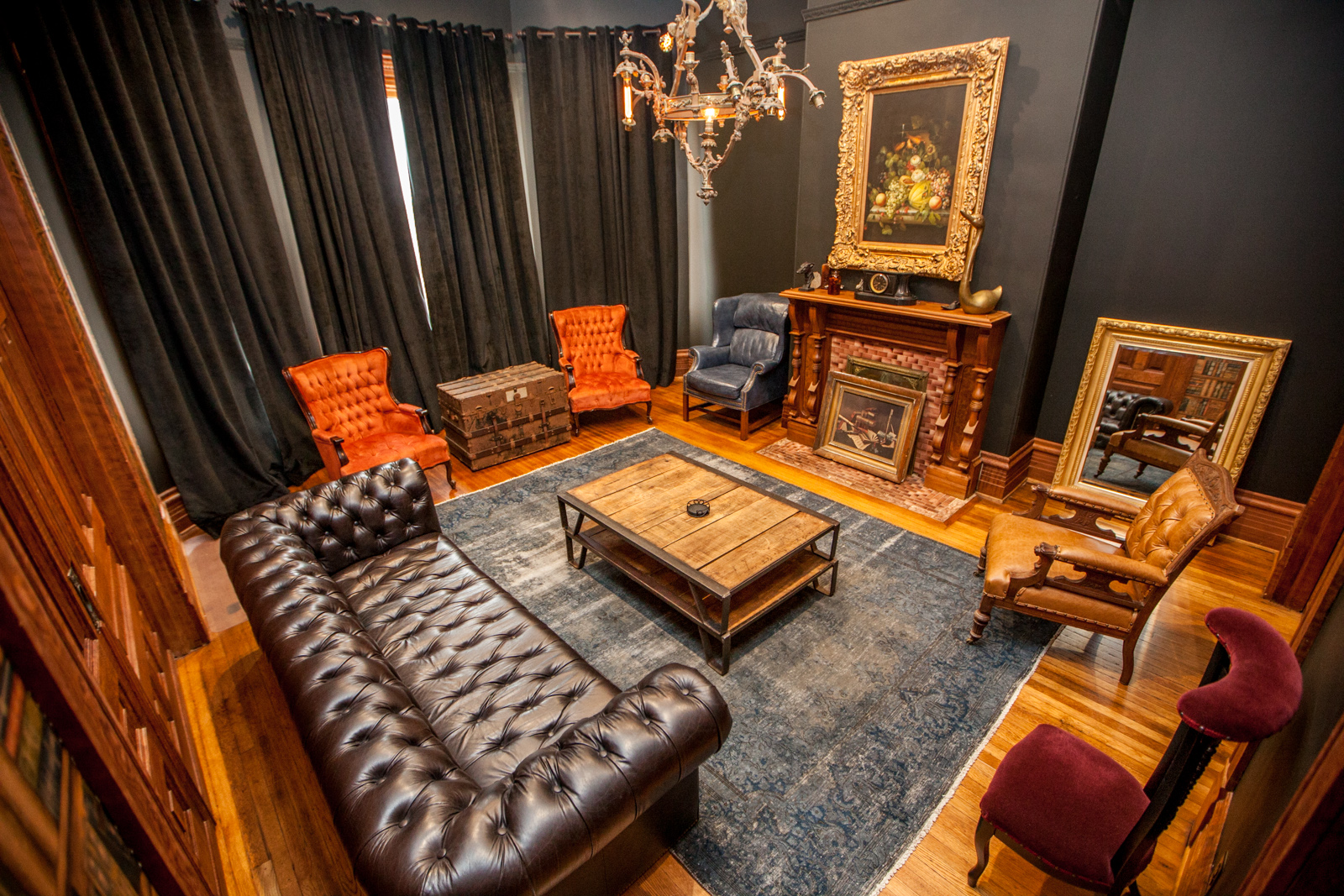 2703 S Hoover St. Los Angeles CA 90007
The Salisbury House (Los Angeles Historic Cultural Monument #204) was designed and built by the Architecture firm Bradbeer & Ferris and completed in 1888. The home was designed in a traditional Queen Anne Style and a complete restoration was completed in 2016. Over its more than a century of existence, the home fell victim to neglect and was threatened by the new development in the neighborhood. The home was saved from the wrecking ball in the late 1970's by two local residents who spent the next 30 years stabilizing the home and arresting its decay. The home was then purchased by its current owners in 2015 and they began its complete restoration under the direction of Architect, Michael Nigosian. The restoration process was long and tedious and was completed with the input and guidance of city historic planning staff as well as local residents with long time ties to the neighborhood and the property itself. The home is currently being used by the owners as the office for Mosaic Student Communities, a local student housing company who focuses on the management and restoration of historic homes in the USC Student housing neighborhood.
mid century modern hillside view home remodel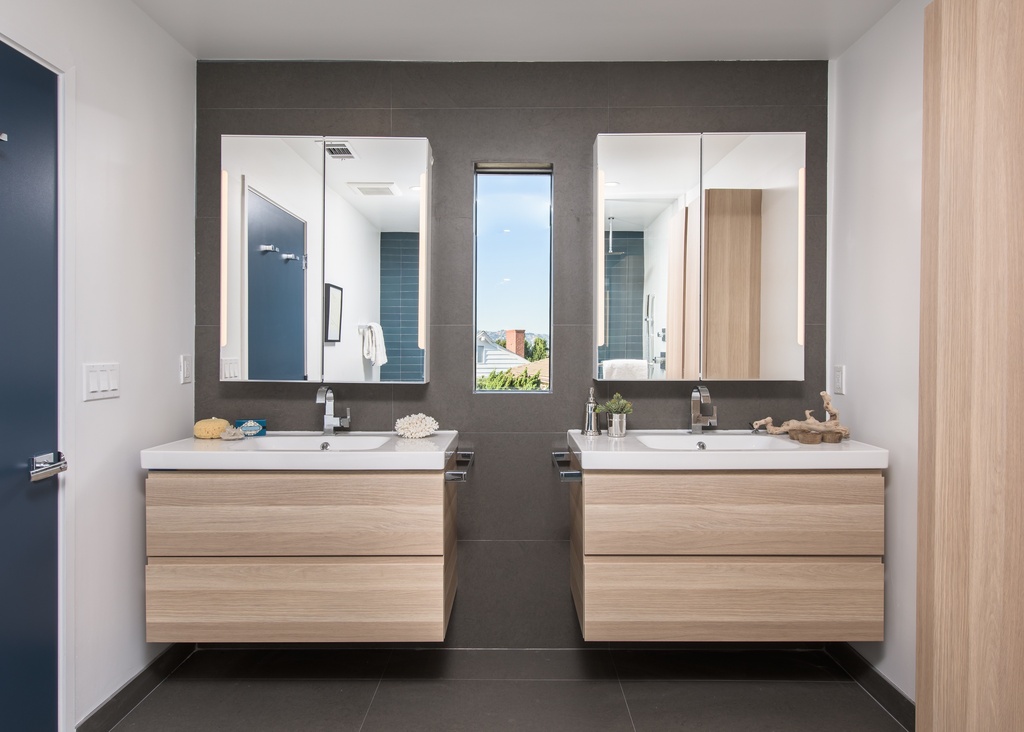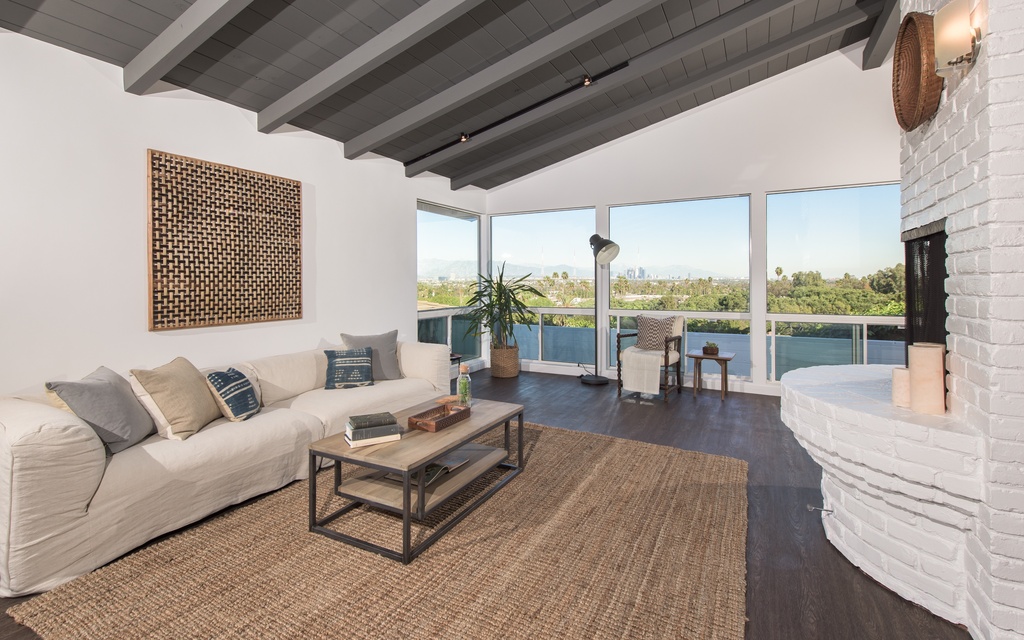 5163 Sanchez St. Los Angeles CA 90008
This mid century hillside home was built in 1951. The 1,800 square foot residence was purchased by its current owner and underwent a complete remodel, renovation in 2015 under the guidance of Michael Nigosian, in collaboration with interior design firm David Dalton Inc. The home was completely reimagined and updated for modern living with an open concept feel and private in suite bedroom bathroom combinations. All of the living spaces were refocused to take advantage of the sweeping views of the Los Angele basin toward the rear of the home. With large open unobstructed windows in the vaulted Living/Dining space opening directly to the newly remodeled kitchen and new front entrance.
Before Remodel
west los angeles home remodel & addition
2474 Coolidge Ave. los angeles ca 90064
Remodel Addition to an existing single family residence
toluca lake Kitchen & Bath Remodel
4262 Navajo St. Toluca Lake CA 91602
Toluca Lake post war remodel, including new Kitchen, Master Bathroom, Facade upgrades, and new interior finishes.
Before Remodel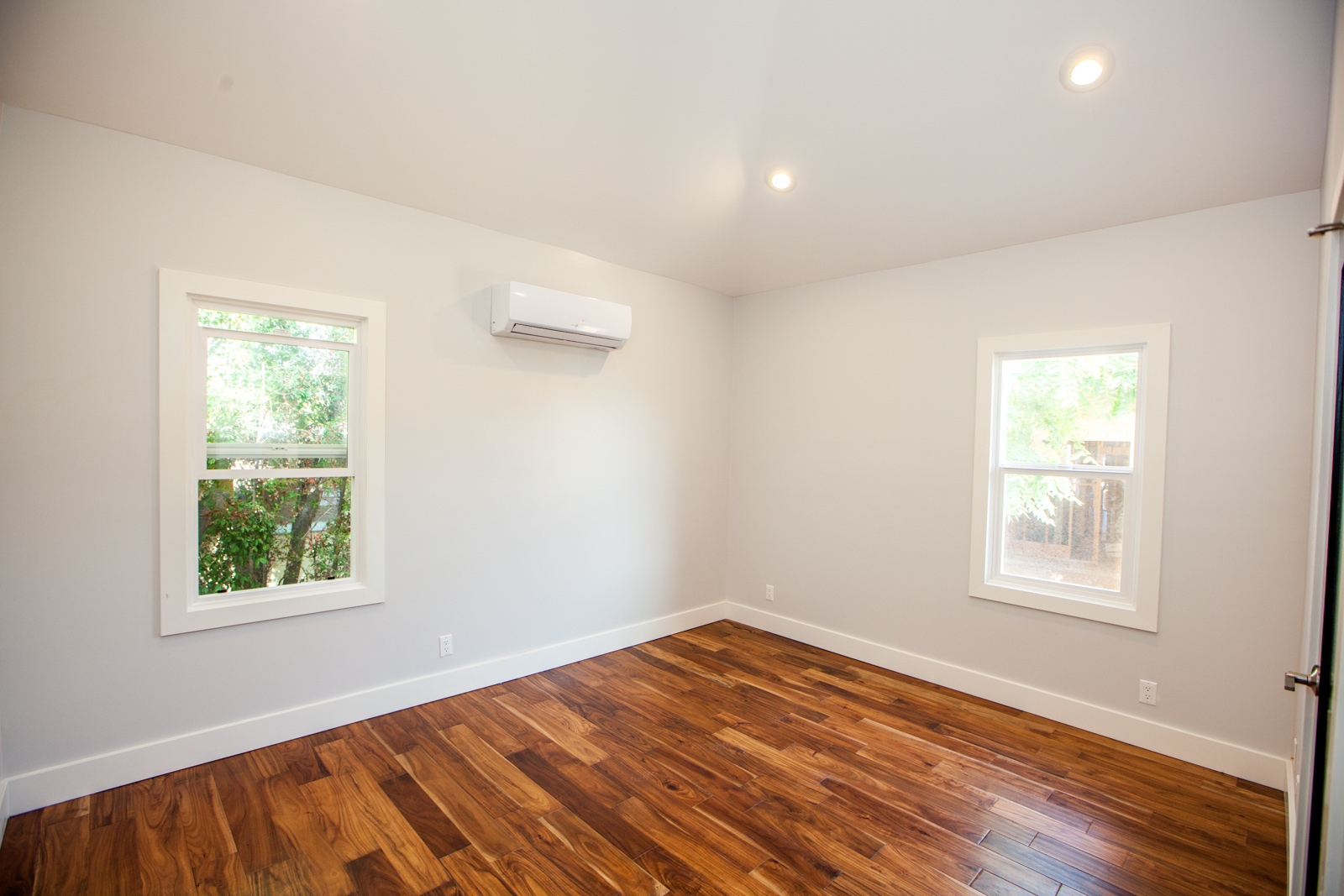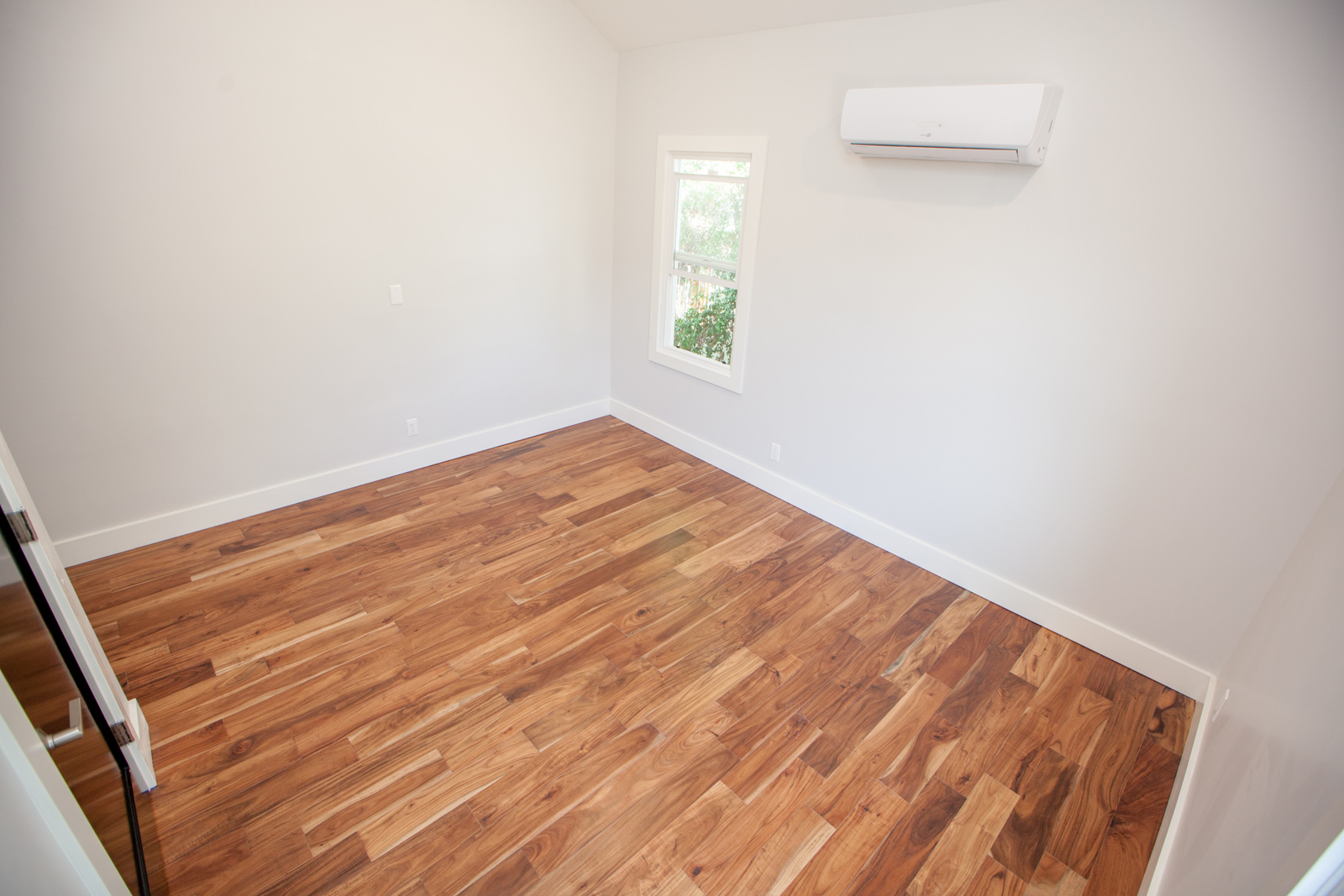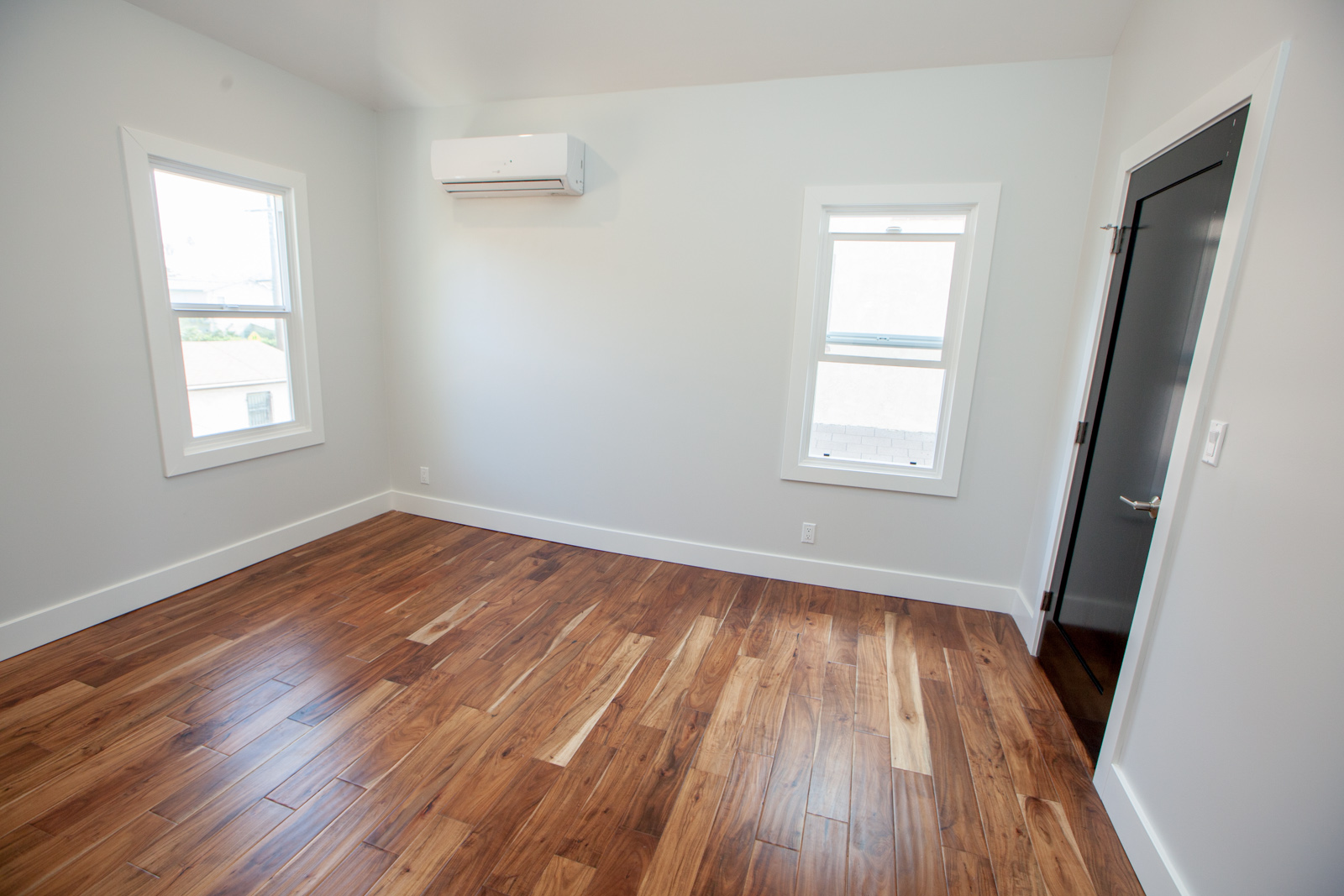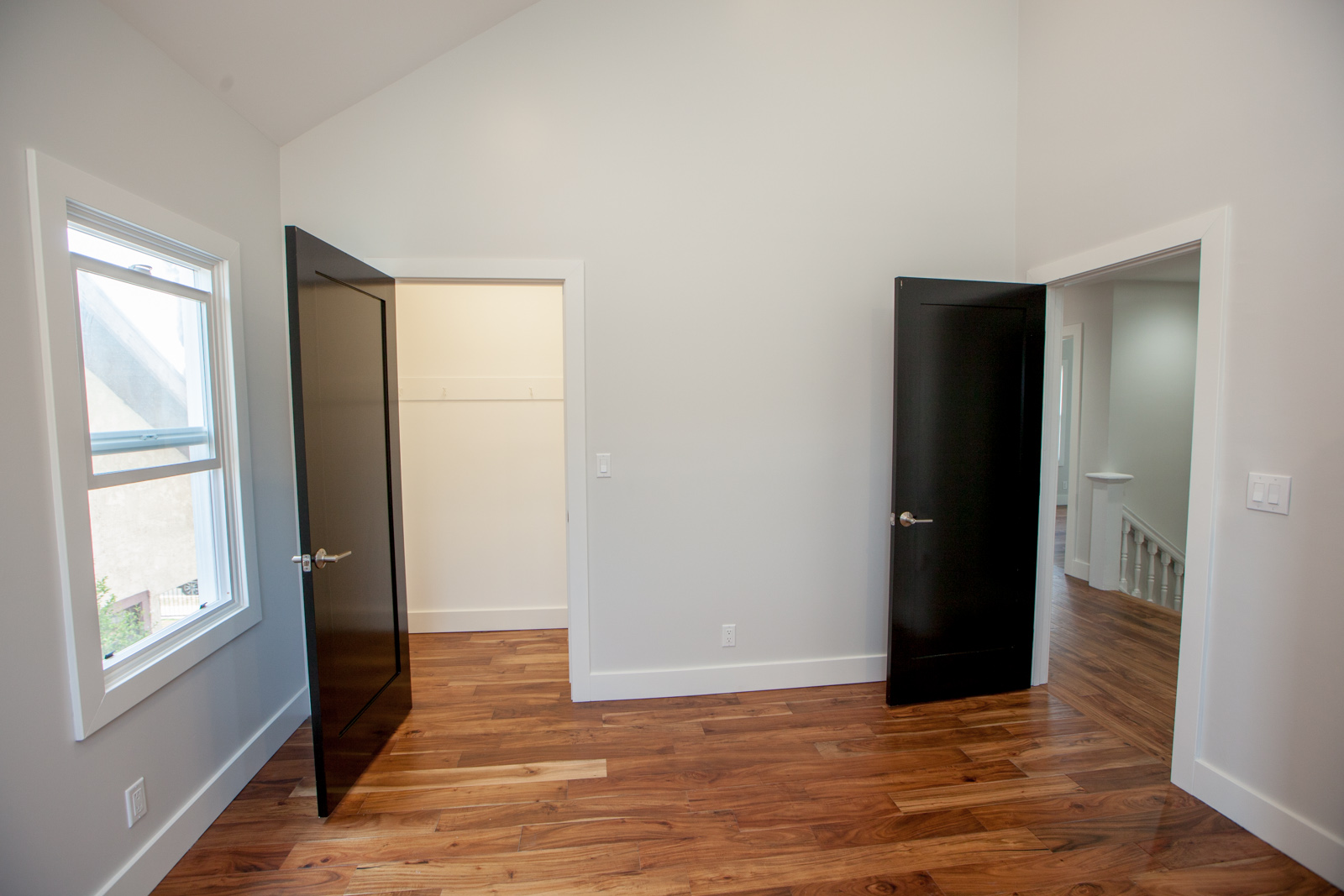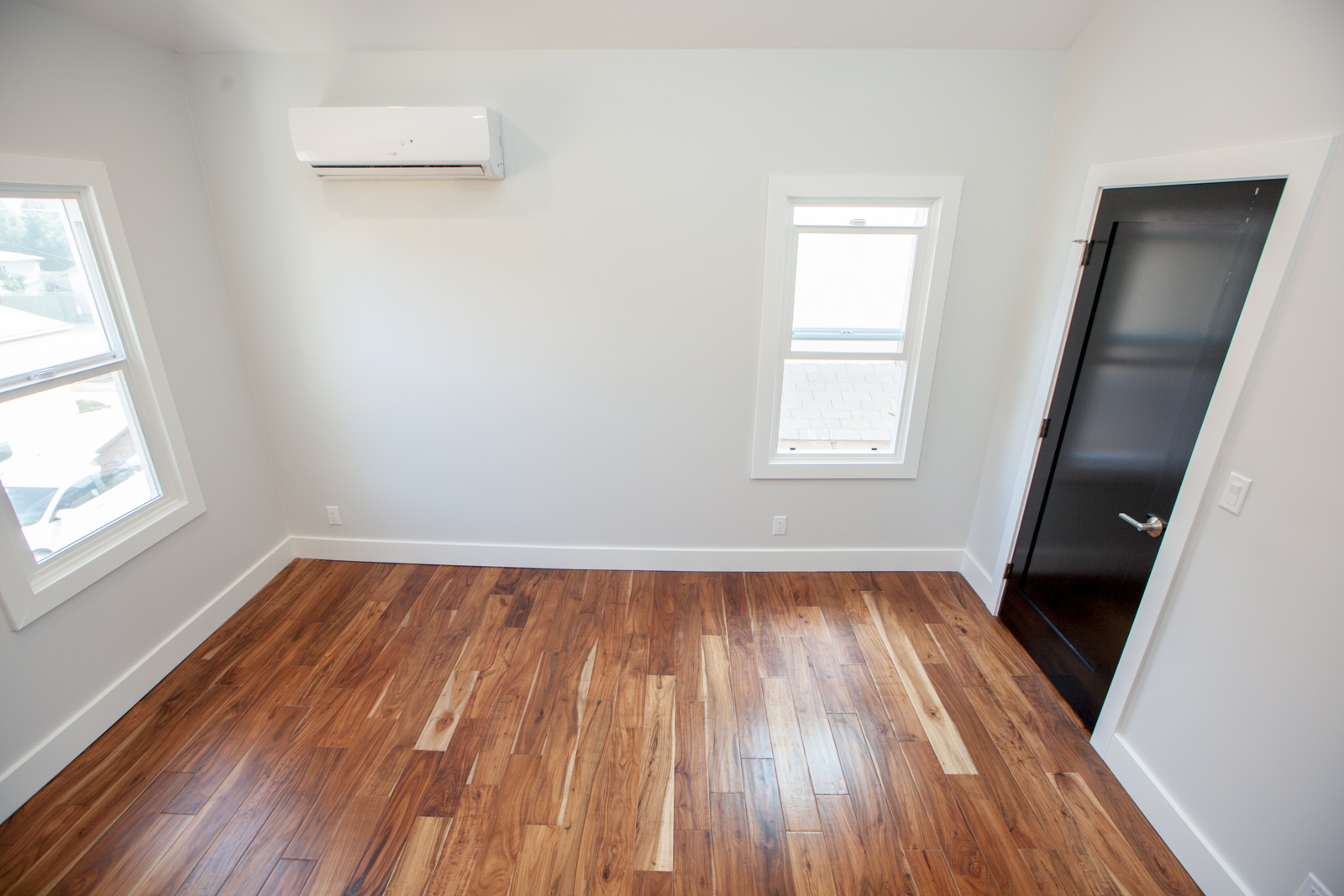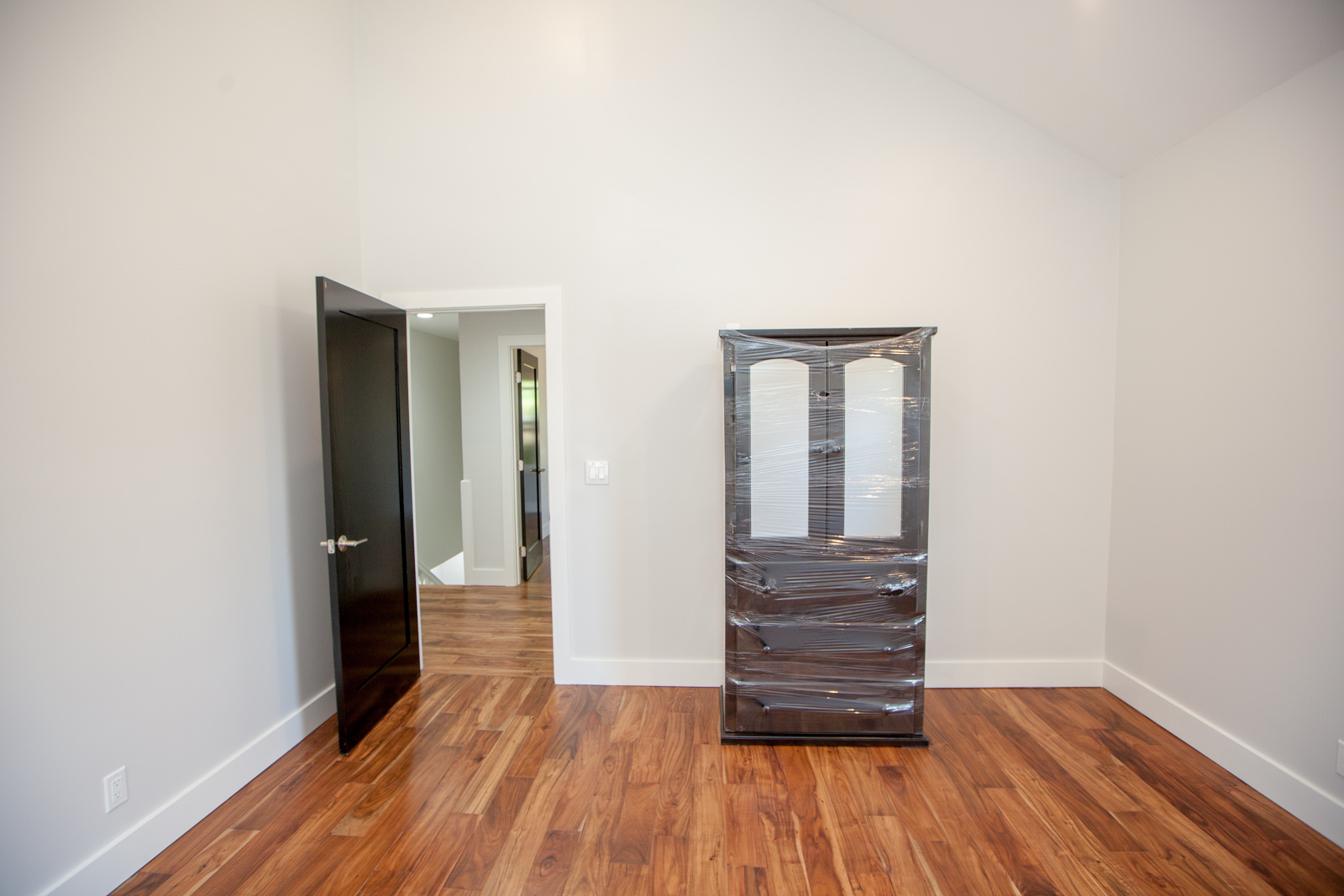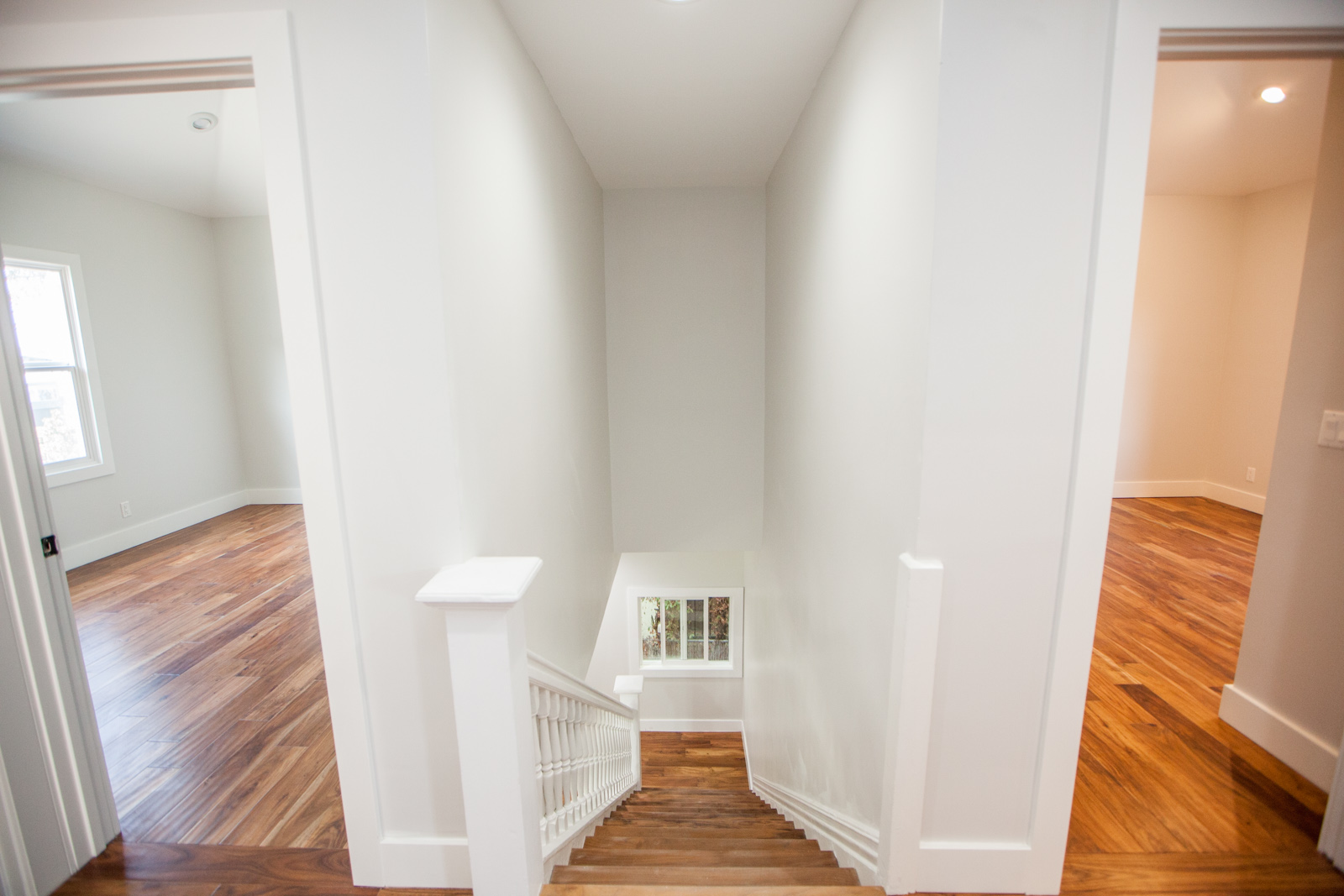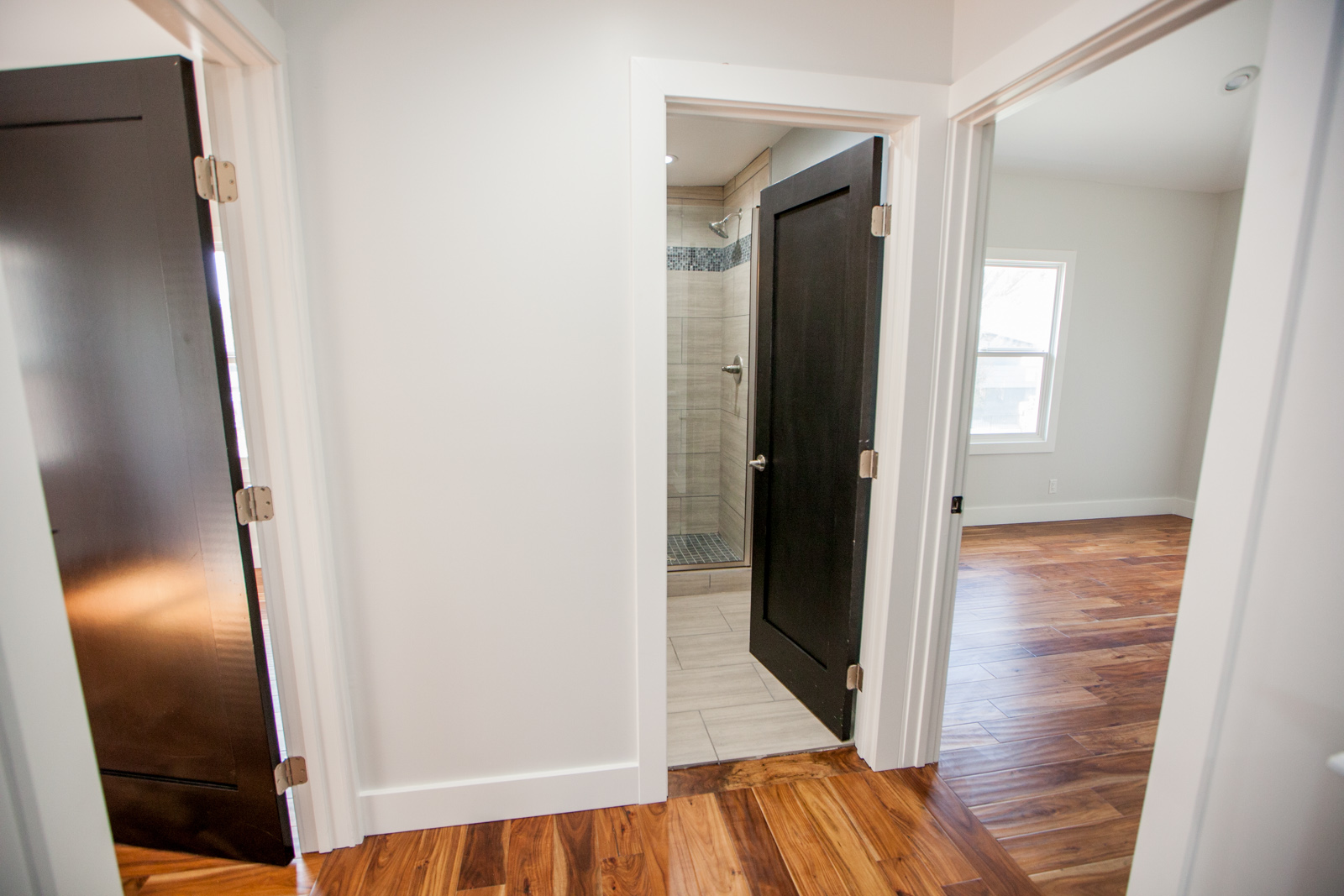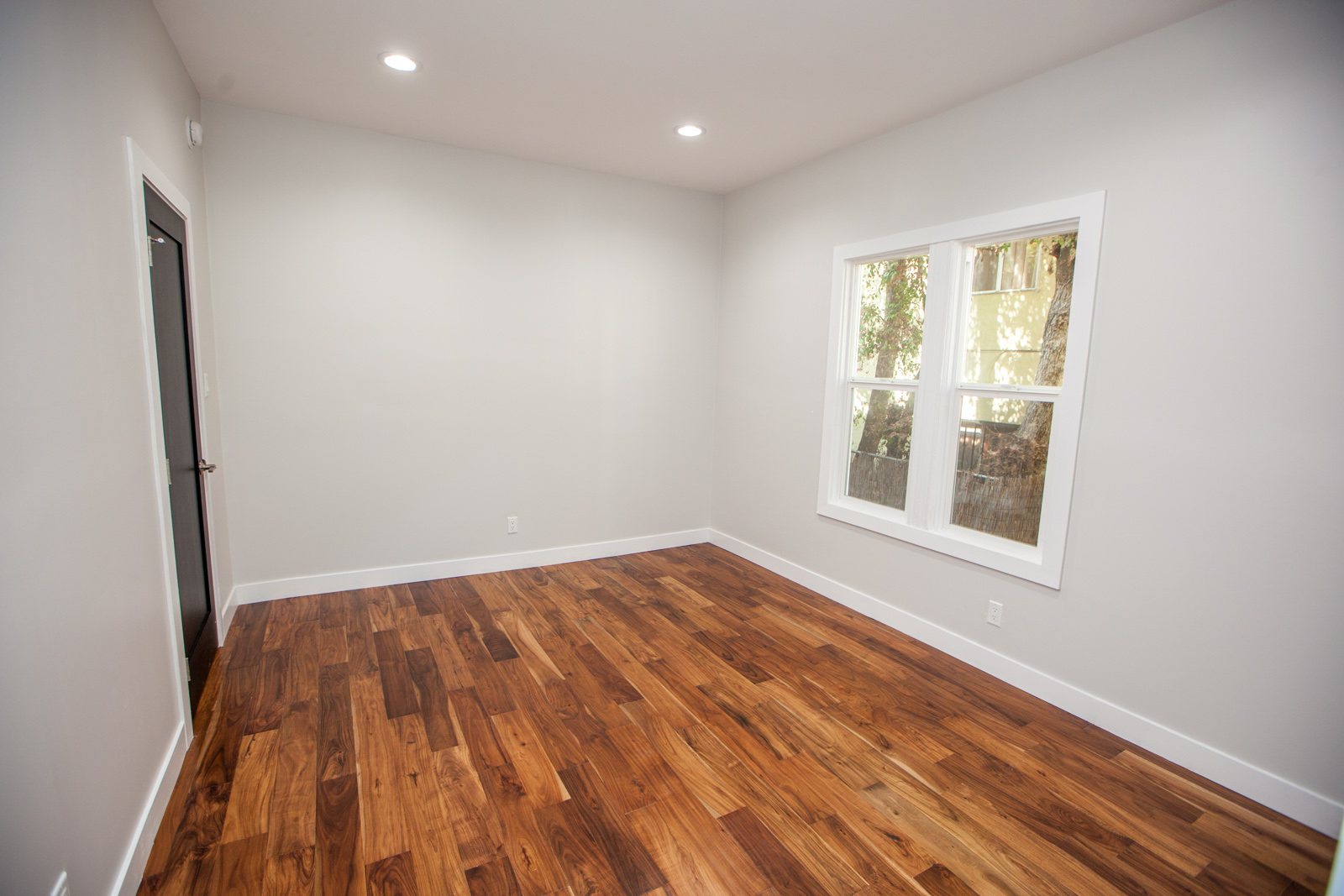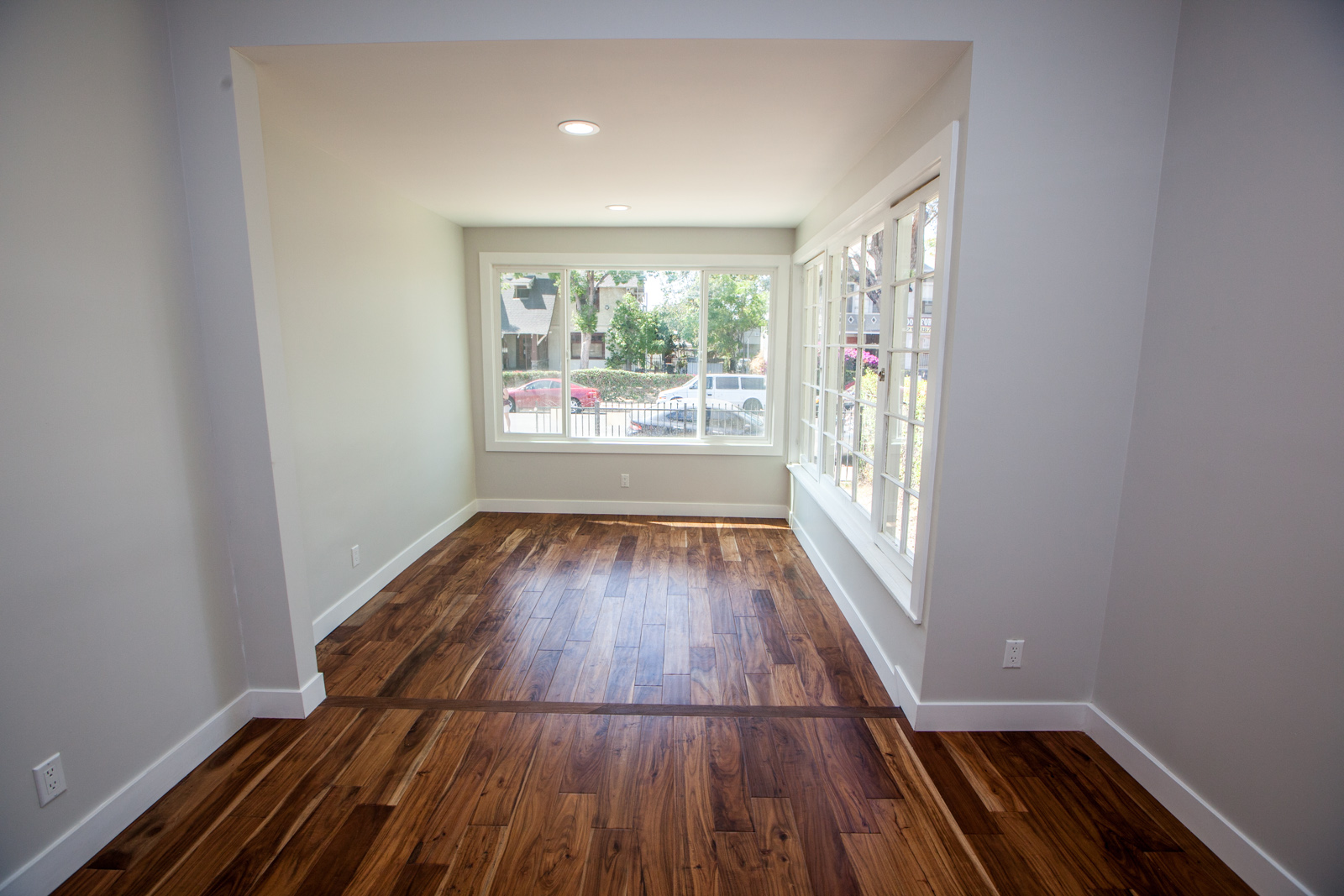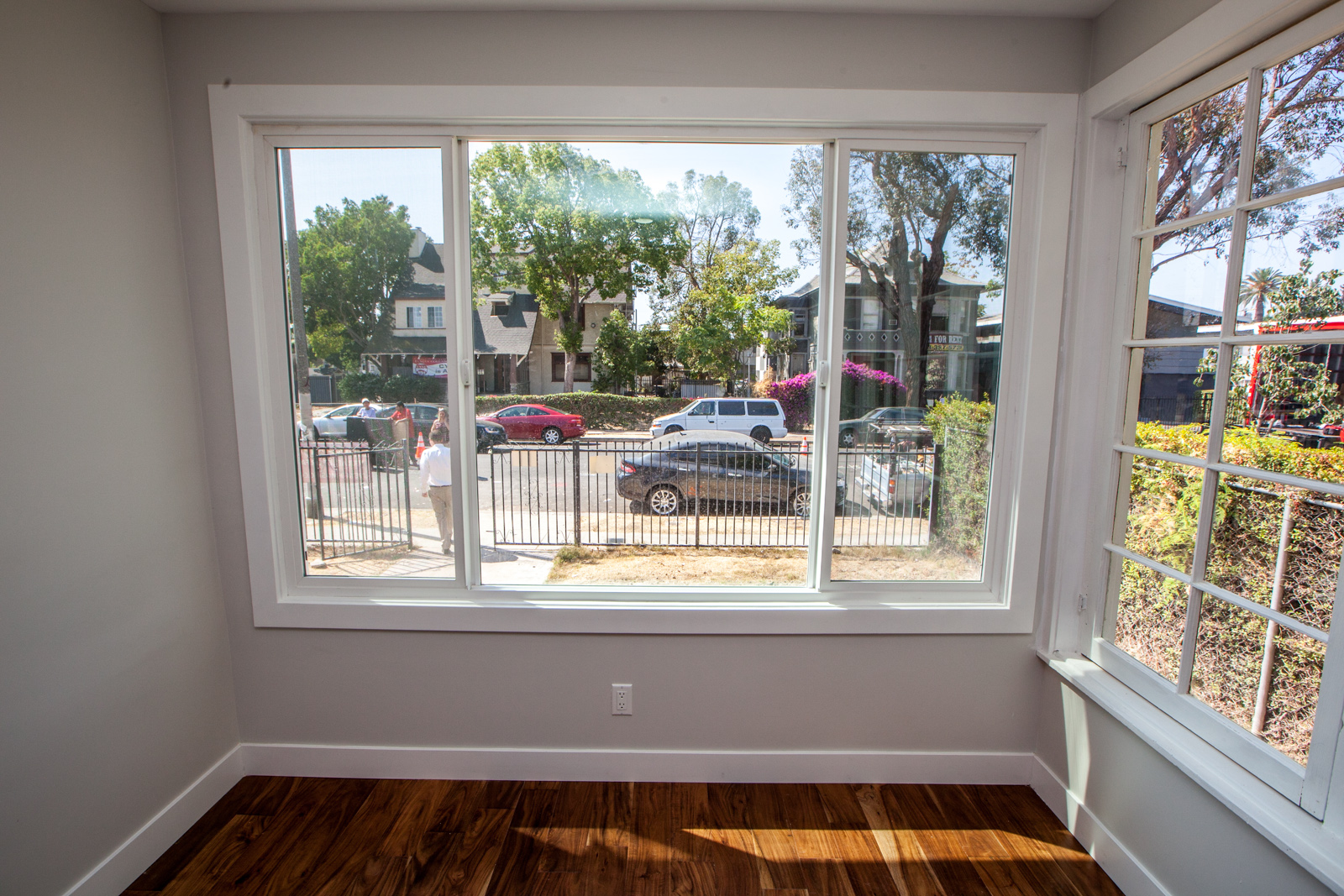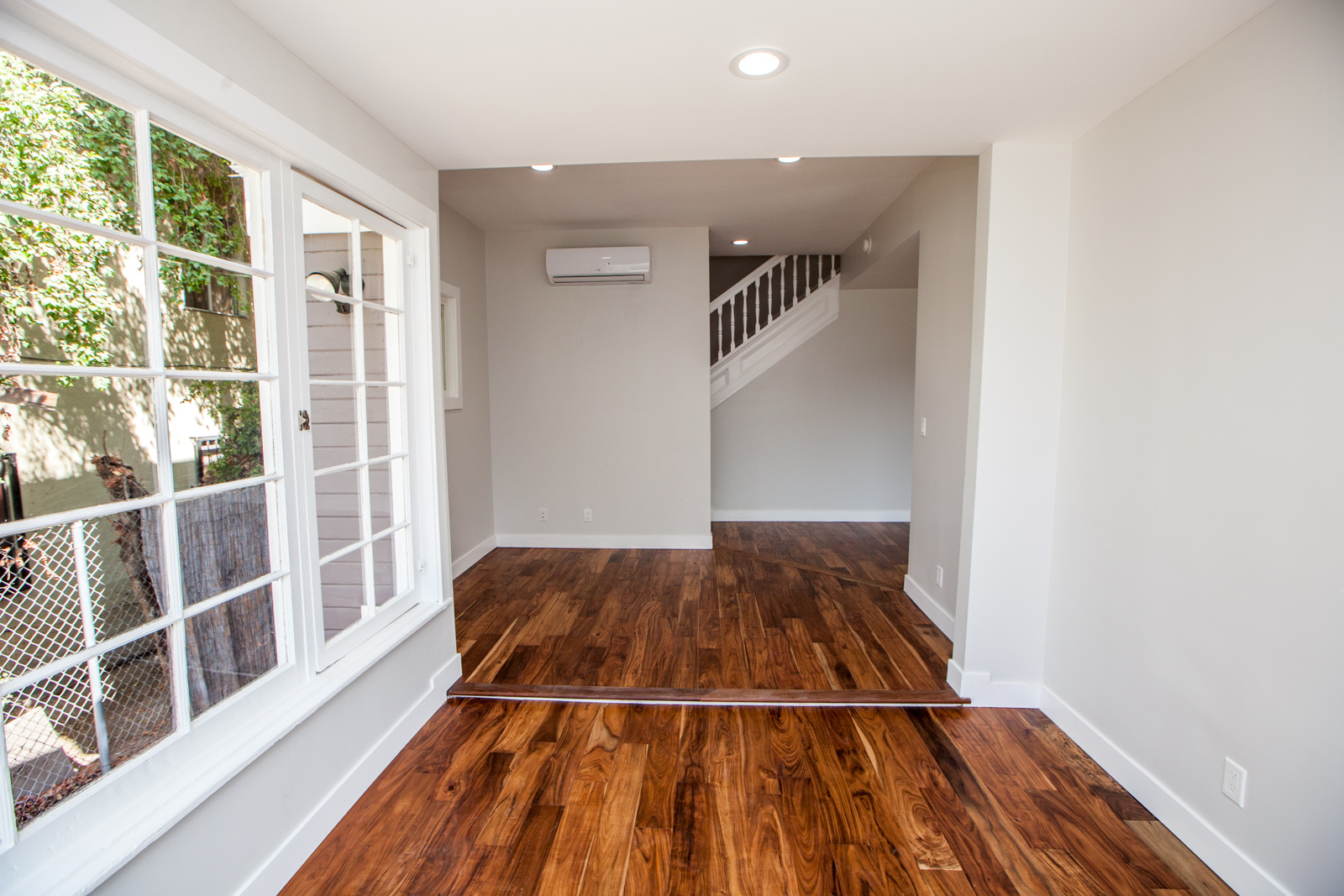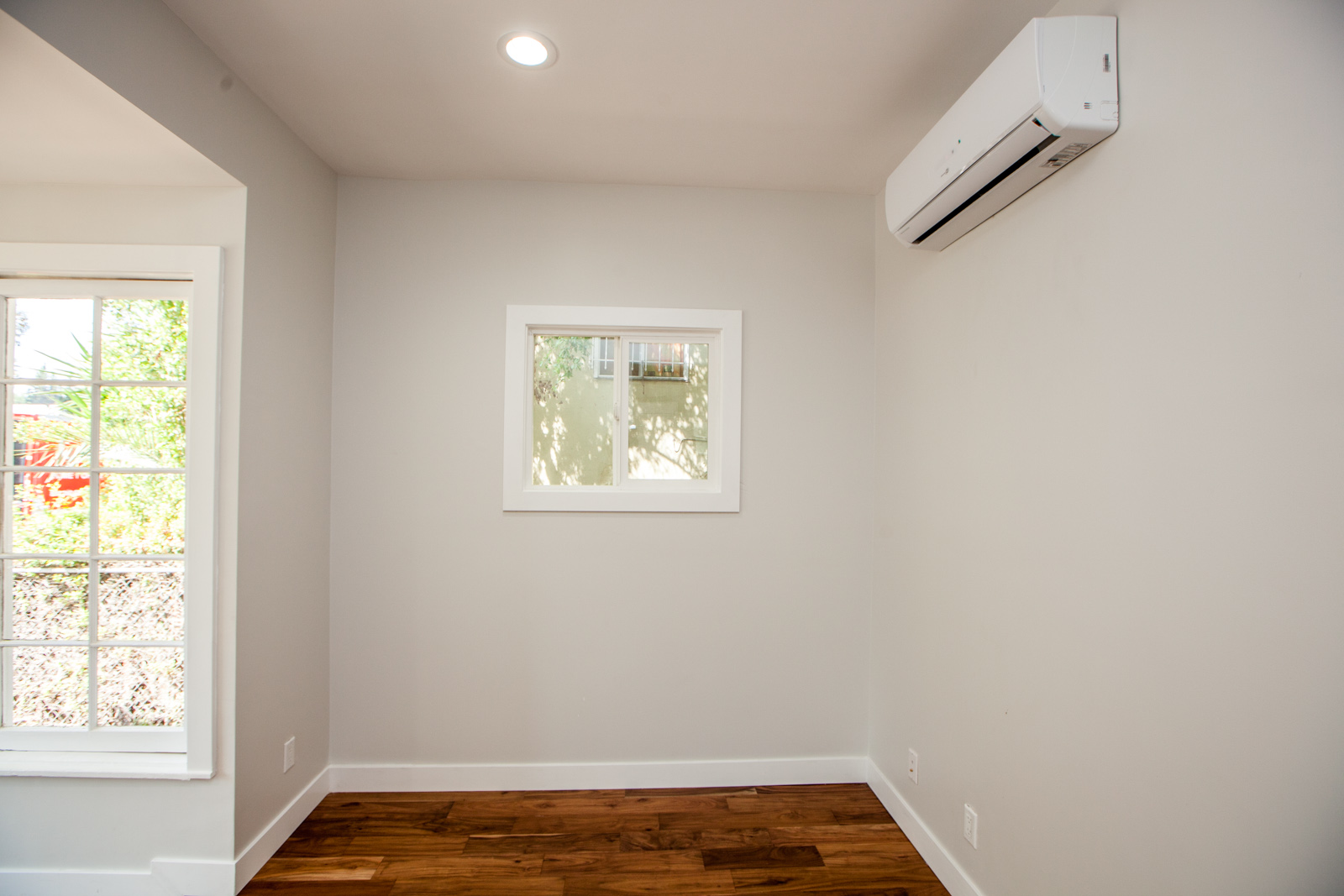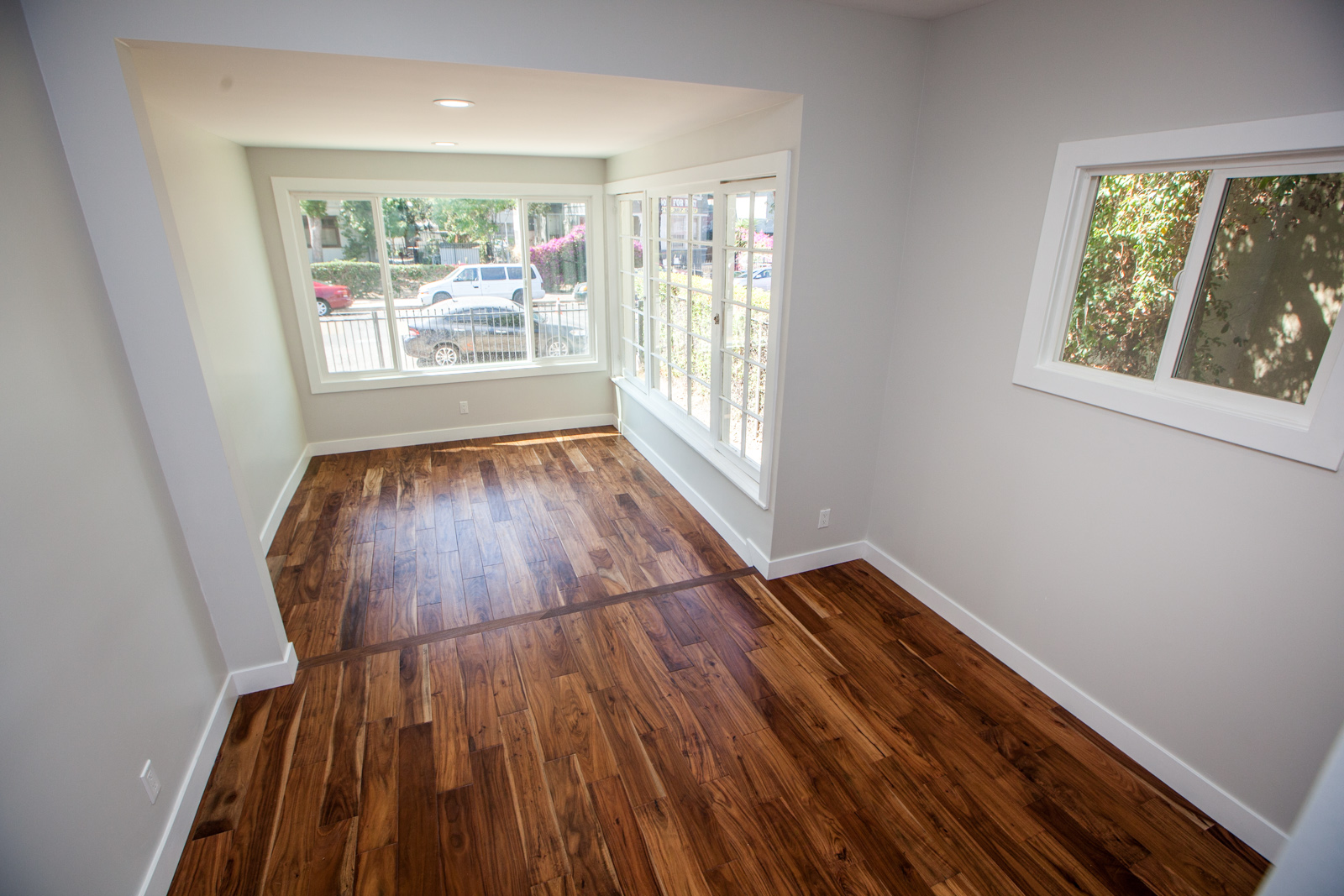 1207 W 37th Pl. los angeles ca 90007
west adams new construction rear duplex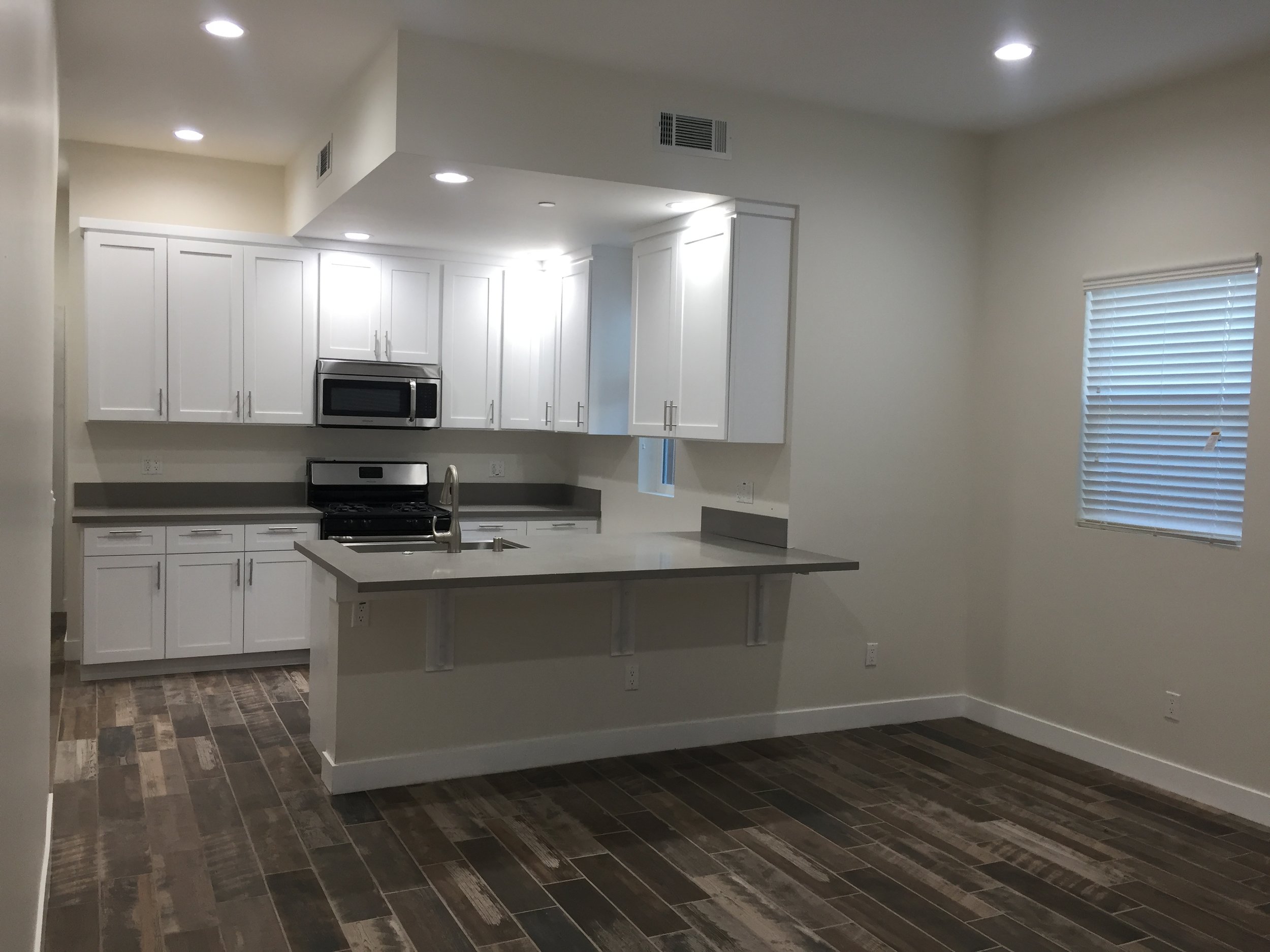 1205 & 1205 1/2 W 37th Pl. Los Angeles CA 90007
This new construction 2 story duplex was designed from the ground up with student housing in mind. The design focused on large bedrooms, modern open kitchen and living space as well as in suite bathrooms and in unit washer dryers.
West Adams Home Restoration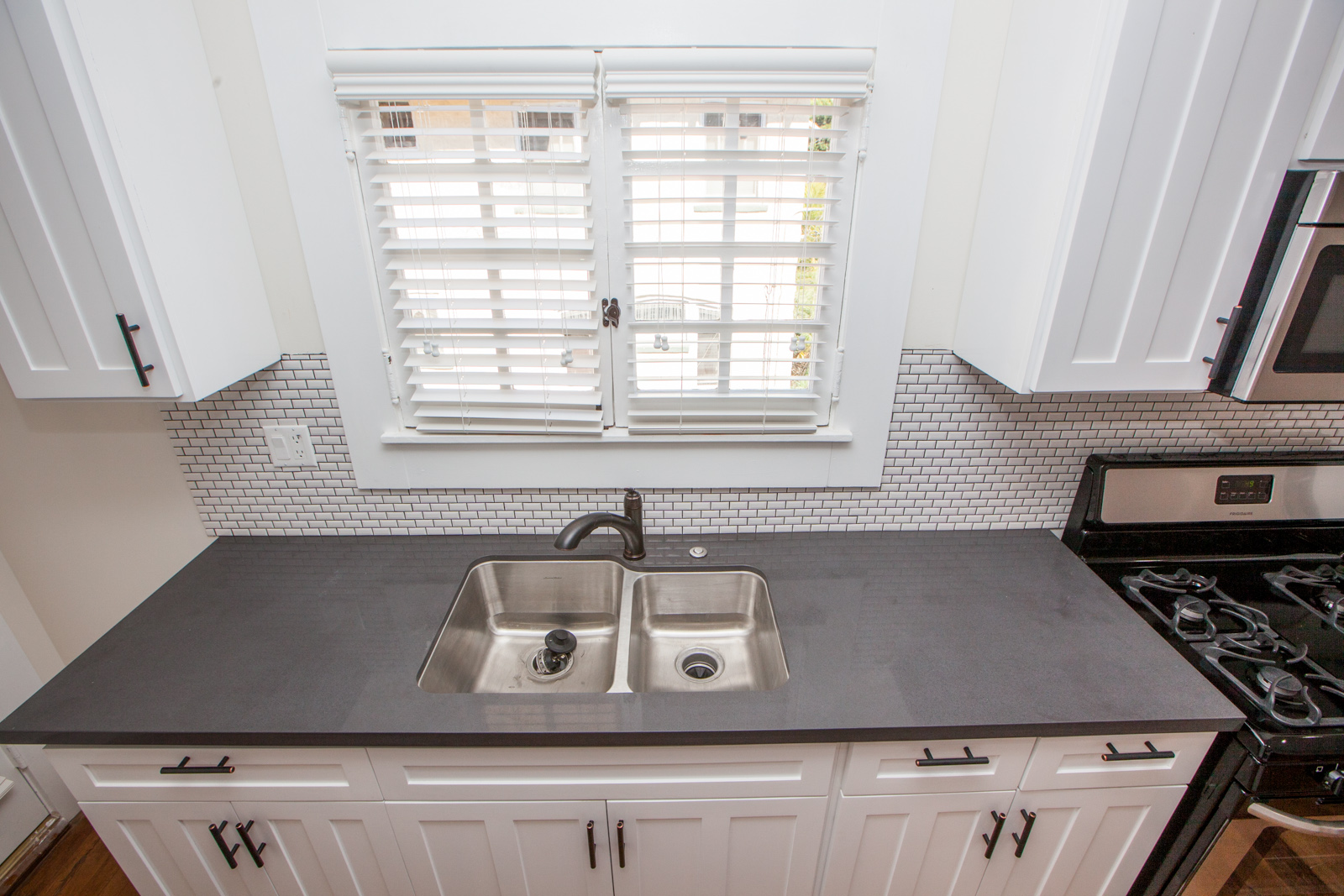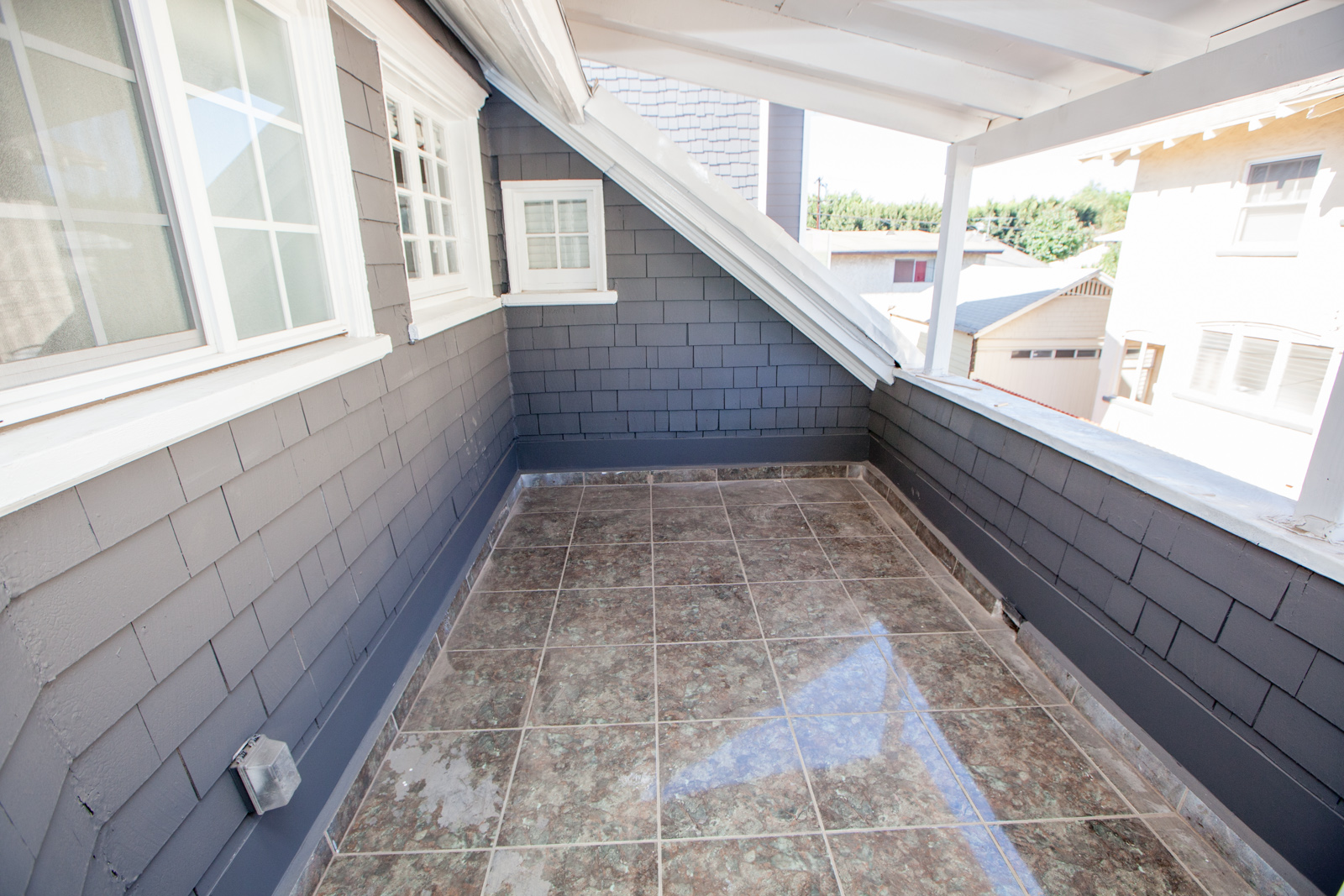 1257 W adams Blvd. los angeles ca 90007
West Adams New Construction 3 Story Duplex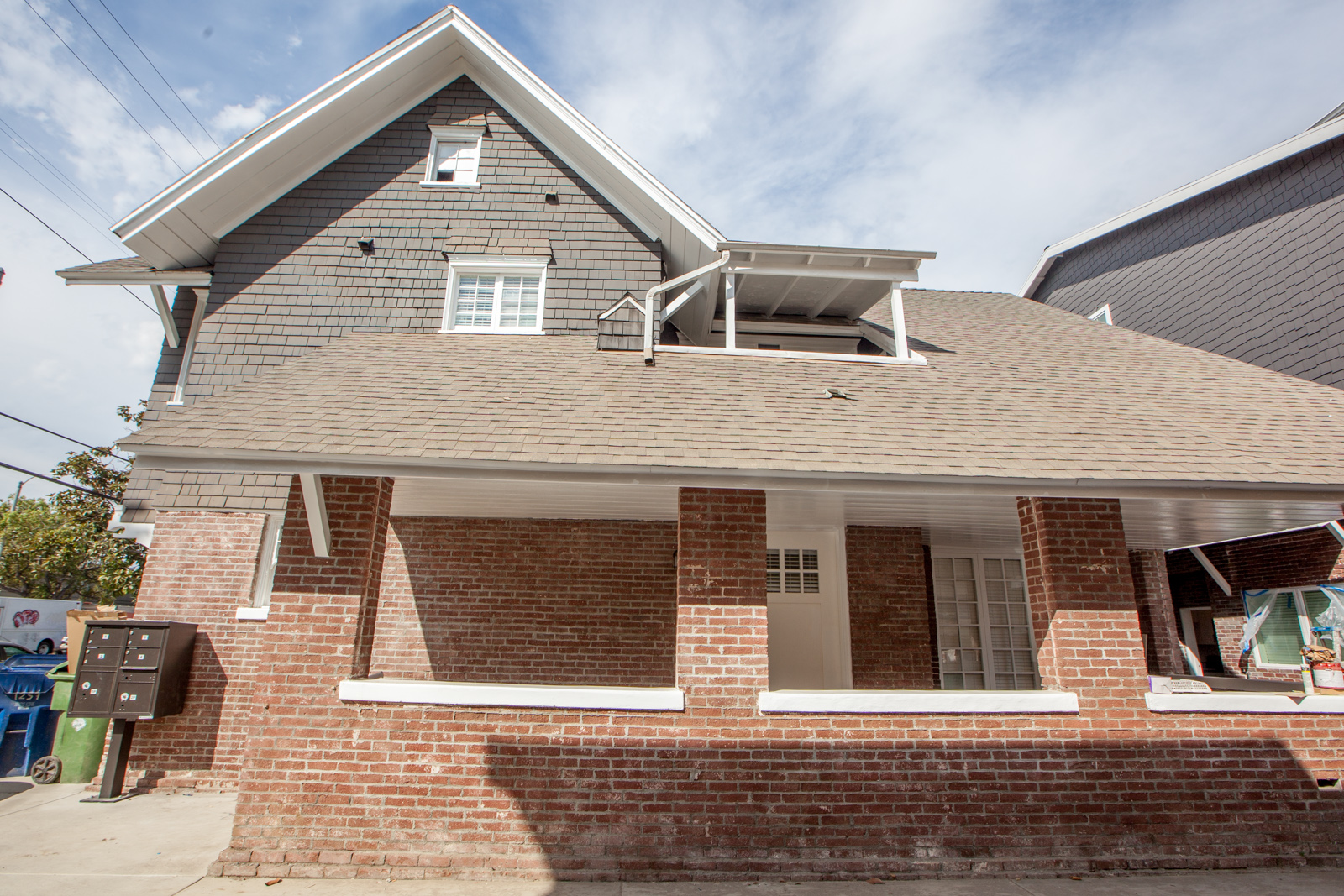 1259 W Adams Blvd. Los Angeles CA 90007
This new 3 Story Duplex consists of 2 3 story units, each with 3 bedrooms and 3 bathrooms as well as 2 garage spaces. The upper levels take advantage of downtown views over the neighboring properties to the North.
Historic Craftsman Bungalow Restoration and Modernization
1039 W 30th St. Los Angeles CA 90007
1909 Craftsman Bungalow
Historic craftsman bungalow remodel and modernization
1041 W 30th St. Los Angeles CA 90007
Craftsman Bungalow Addition
1039 1/2 W 30th St. Los angeles ca 90007